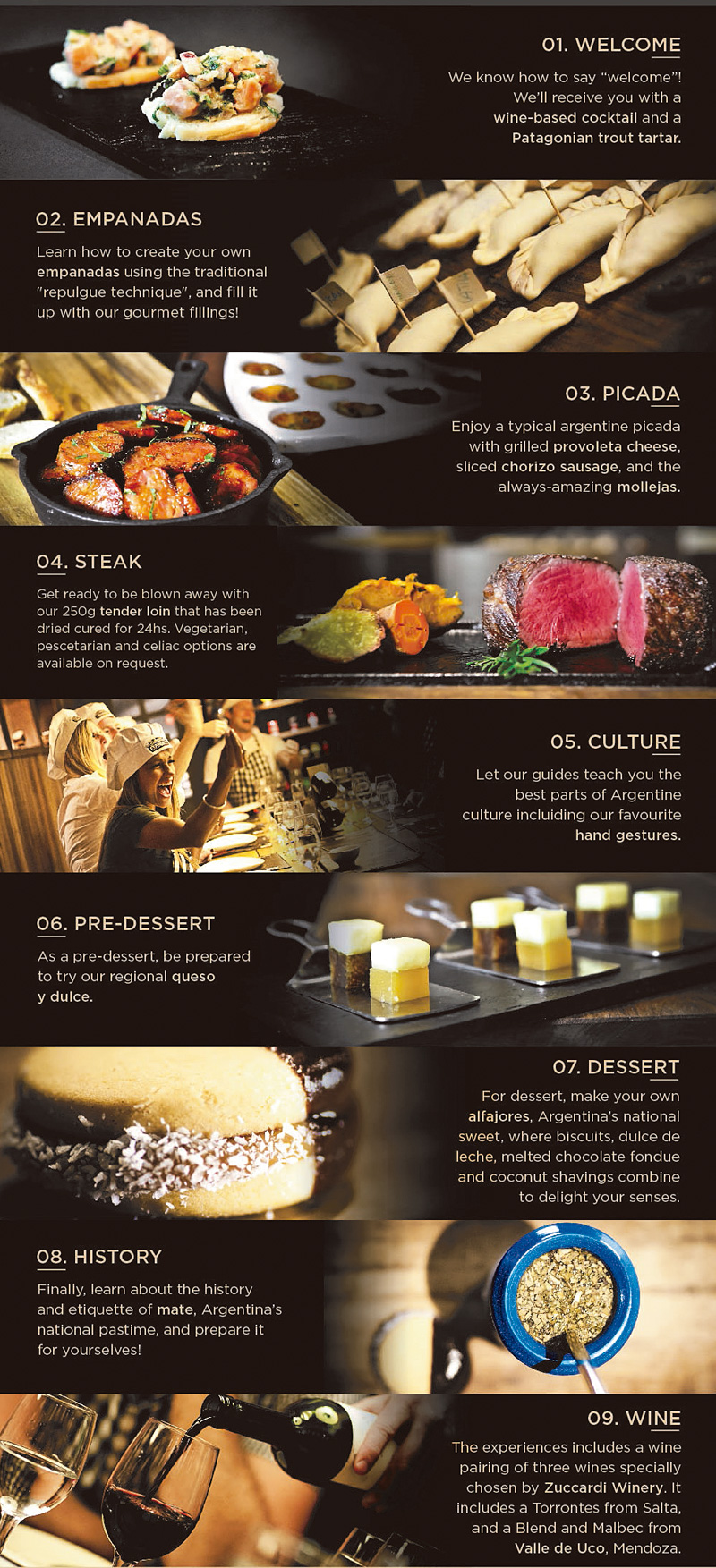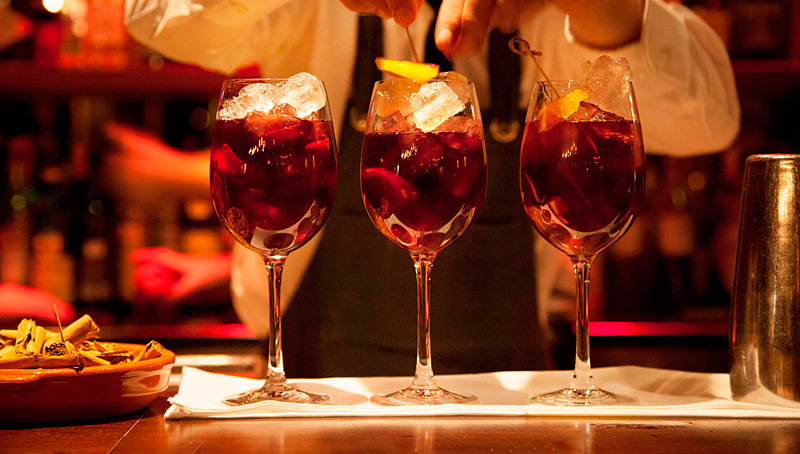 A Truly Argentine Food Experience + Wine Cocktail
The Best Way to Taste Buenos Aires
Designed to give an introduction to the best of Argentina's cuisine and culture, this is not a cooking class, but a unique experience where over dinner people can learn about our culture and customs in an interactive way.
Prior to dinner, guests will enjoy a 1-hour wine cocktail hosted by a guide and sommelier. The expert will carry out a very lively, interactive and thorough introduction on cocktails and world-renowned Argentine wines. A truly interactive, hands-on activity that will take guests through the elaboration of three wine cocktails. After cocktail making comes cocktail tasting. Guests get to evaluate and comment too. All this will be accompanied by homemade tapas especially selected to perfectly complement each wine.
Dinner
When in Argentina, eat as an Argentinian and enjoy an empanada feast.
Dinner begins with a demonstration of the "repulgue" (sealing) technique of an empanada. Participants will learn how to seal empanadas with their own hands . Once baked it's tasting time!An opportunity to enjoy dinner with the most exquisite meats and typical dishes, in a fun hands-on lively atmosphere.
Itinerary:
Wine Cocktail + Dinner starts at 6.15pm
Dinner only starts at 7.30pm
The service does not include transfer in/out hotel
The guided dinners are held in English language every day and in Portuguese language on Tuesdays, Fridays and Saturdays.
Dinner service : Usd 120 per person